Spring & Summer Staff
You can tell a lot about an organization by what they value. Our values shape how we operate, how we interact with partners and families, and how we develop our programs. We value faith, family, excellence, leadership, and generosity. We believe that no one team member is more important than another. This defines how we work, grow, and serve. Our seasonal staff (spring and summer) ensure that all our programs our enjoyable, exciting, and excellent.
We desire to hire staff who have the ability to engage and interact with children and their parents; who are confident, dedicated, fun, enthusiastic, and responsible; and who align with our mission and values. If this sounds like you, we would love for you to join our team.

Talk With Us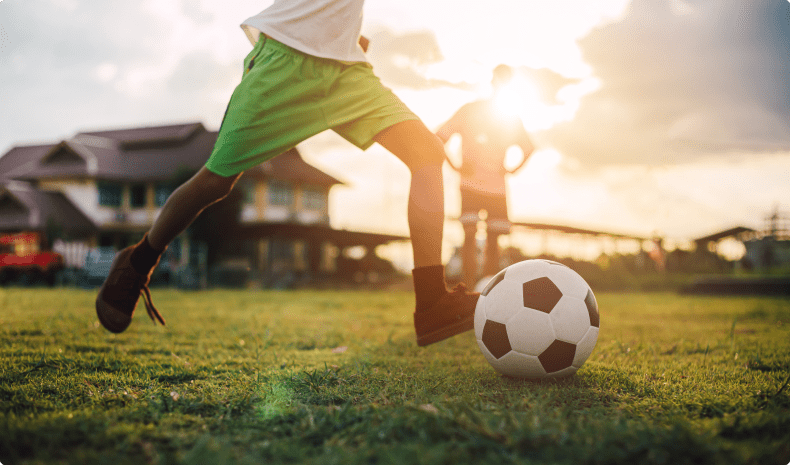 Our summer camps are a great place to give back to your community; learn how to be a leader; serve families; and of course, have a summer of fun, making new friends and new memories.
Applications for spring and summer employment open on December 1, 2023.
All staff must be at least 15 years of age by June 24, 2024.
For the spring and summer we hire Camp Directors and Camp Supervisors (16 weeks). For the summer we hire the following positions: Assistant Director, and Camp Counsellors (8 weeks).
Each Contract may vary. Typically, spring positions start in late April and end the last week of June; and summer positions start the last week of June and end the last week of August.
We know the summer is busy for many; and we do not want you to miss out on enjoying a vacation with your family. We do our best to honour vacation requests.
Hours may vary depending on the week and location of camp. You can expect to work week of camp Monday to Friday, anywhere between 8AM and 5PM. Your Supervisor will communicate your hours with you before the star of camp.
Our training camps are mandatory. Spring Staff retreat/training camp is held in Muskoka, ON from June 17-19, 2024. Our Summer Staff training camp will be held from June 25-28, 2024.
You must be willing to work in a Christian environment; be committed to our organization's mission and values; be willing to learn and grow as a leader; exhibit strong interpersonal skills; enjoy working with children; and be willing to have fun.
We strive to be generous to our staff. All staff will be paid according to their experience and position.
Typical wages for 2024 are as follows:
Camp Counsellor: $15.60 - $16.75/hr
Assistant Director: $17.25/hr
Camp Director: $18.25/hr
Camp Supervisor: $20.25/hr
Yes. We provide all staff with our staff shirts. More information about what we expect you to wear to camp will be communicated with you at training camp.
Tip 1: When applying you will need to submit a cover letter and resume. We recommend that the cover letter and resume are excellent and unique to the position you are applying for. We highly recommend you proofread all materials submitted with your application.
Tip 2: When interviewing ensure you look and act professional; be honest and enthusiastic; and most importantly have an attitude of humility.
Tip 3: Make sure your application is submitted by the deadline (March 15, 2024).
Tip4: For your interview, be on time (a few minutes early is always best)!
Review the "Steps to Apply" and the click "Apply Today!" to be redirected to our job postings and applications. All information received is kept condidential and stored securely in accordance with our Privacy Policy.
We will be reaching out to applicants by mid-March. Only applications chosen for an interview will be contacted.
You can contact us at [email protected]; message us on Facebook; DM us on Instagram; or call our office at (888) 859-3704.
Applications Open
01/12/2023
Applications Close
15/03/2024
Spring Positions Begin
29/04/2024
Training Camp for Spring Staff
17/06/2024
Training Camp for Summer Staff
26/06/2024
Summer Camp Program
02/07/2024
EPIC and Onside is a part of the Fellowship family, a registered Canadian Charity (Charitable # 108082025RR0001).